Description
This handy combination of a welding shield and a safety helmet with integrated air distribution system ensures protection of the head, respiratory tract, eyes, face and hearing while welding in highly demanding environments.
Areas of application
Automotive industry, construction, shipbuilding, heavy duty maintenance.
Features & Benefits
Multiple protection – 5 levels of protection at once: eye, face, head, respiratory and optional hearing protection
Easy to wear, easy to use and easy to maintain system
Superb quality spherical visor guarantees an excelent field of vision
Anti-fog coating prevents the visor from fogging
Anti-scratch coating increases the mechanical durability of the visor
Shade 4, shade 5 and yellow visors available
Enhanced robustness – protection against high-speed particles with HIGH energy
In-built air distribution system
The highest standard in respiratory protection – TH3
Technical data
Weight 1 100 g
ADF dimensions 110×90 mm
Colour metalic blue
Protection factor (NPF) 500
Certification EN 166 1, A, K, N EN 379 1/1/1/2, EN 175 S, B, EN 397 EN 12941 TH3, EN 14594 3B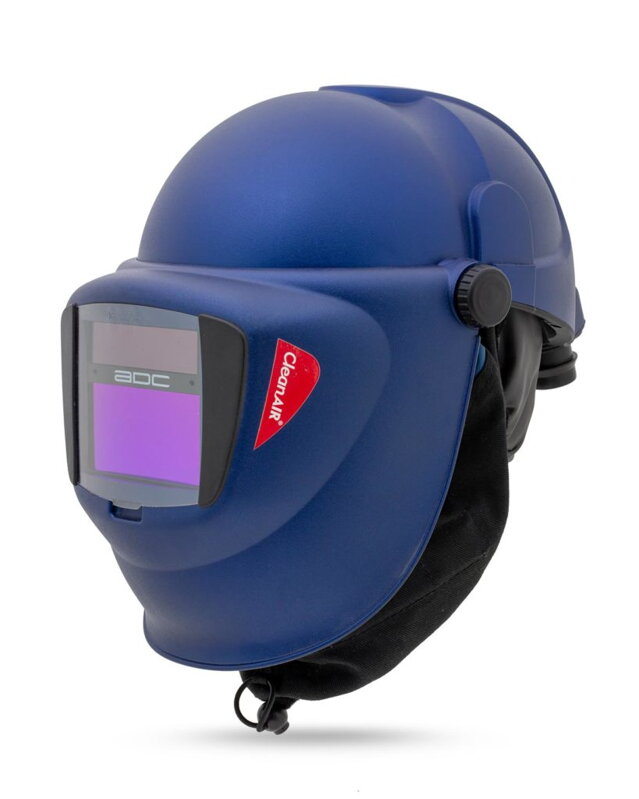 We deliver worldwide.
All products will be delivered by a local courier or DHL Express by air.
Here are shipping fees and delivery times for particular regions:
| | |
| --- | --- |
| EUROPE - local courier | 21,00 Eur incl.VAT (3-10 days) |
| EUROPE - DHL EXPRESS | 36,00 Eur incl. VAT (2-4 days) |
| OTHER WORLD - DHL EXPRESS | 48,00 Eur incl.VAT (2-5 days) |