Description:
INDUCTION HEATING DCI-12 in a compact design is designed for fast, efficient and safe heating of metal parts, especially screw joints, nuts, body parts and connecting shafts of passenger cars, etc. Replaces heating with autogenous and propanebutane flames. It is used in operations where speed, flexibility and where there is a risk of damage to heated parts by open flames (upholstery, varnish, rubber sleeves, electrical installations, etc.).
The ideal tool for every workshop!
It facilitates the disassembly of rusted screws, old parts, it is also intended for heating exhaust pipes, screws, nuts, bearings, heating tools, before hardening, gluing, soldering, also suitable for thawing.
Low operating costs, without the need to train operating personnel to work with autogenous and propane-butane burners.
Simplicity and speed of use - easy operation, quick preparation.
Use in car repair and maintenance.
Advantages:
Mobility - weight 2 kg and dimensions of a small cordless drill.
Flexibility and ease of use - 1x 230 V power supply. Just connect to the mains, press a button and start heating (plug and play)!
Power 1.2kW / 1.8kVA, high load, fast heating.
Easy handling and access due to small dimensions. Heating of a specific place.
Ergonomic and successful design.
High degree of safety - absence of pressure cylinders and open flame. There is no risk of damage to the plastic parts of the car, wiring, upholstery and paint.
Induction heating minimizes operator injuries and significantly reduces the risk of fire
Accessories:
Plastic case and basic practical set of coils (FLEXI, PAD, 19 mm, 26 mm).
Protection against overheating and overload of the source and short circuit of the coil.
Processor control optimizing the heating process.
LED lighting of the space in front of the induction coil.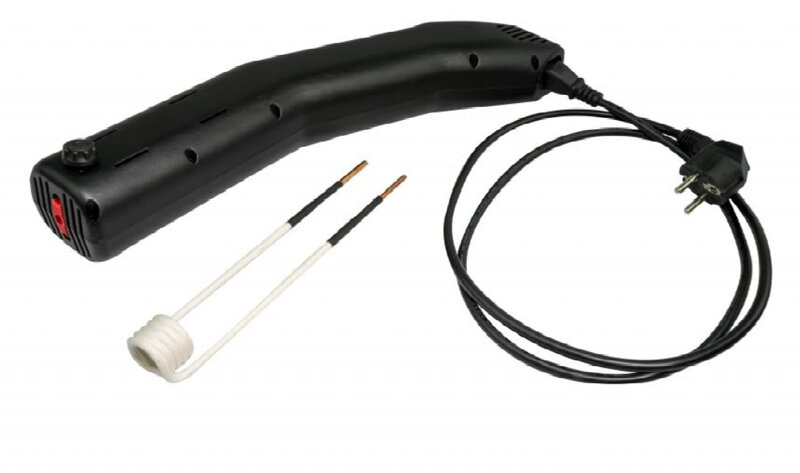 Induction heater Dawell DCI-12 PKW
We deliver worldwide.
All products will be delivered by a local courier or DHL Express by air.
Here are shipping fees and delivery times for particular regions:
| | |
| --- | --- |
| EUROPE - local courier | 21,00 Eur incl.VAT (3-10 days) |
| EUROPE - DHL EXPRESS | 36,00 Eur incl. VAT (2-4 days) |
| OTHER WORLD - DHL EXPRESS | 48,00 Eur incl.VAT (2-5 days) |