Description:
Can regulate the amount of air coming from a central compressed air distribution system or a compressor and keeps it at a constant level regardless of any changes of inlet pressure. This system is compatible only with the leather welding hood CleanAIR® ARES.
Areas of application:
Welding, grinding, surface finishing operations, dusty industrial environments, automotive and shipbuilding industry, constructions and food processing industry.
Features & Benefits:
Individually adjustable airflow 160–270 lpm
Compact and low weight
Wide range of airflow levels
Low pressure warning signal
Technical data:
Air flow – adjustable 160–270 lpm
Inlet pressure 400–1 000 kPa
Weight 250 g
Inlet connection compatible with RECTUS 25, 26 and CEJN 320
Outlet connection compatible with MINI DN 5 (CEJN 223)
Certification EN 14594, class 3B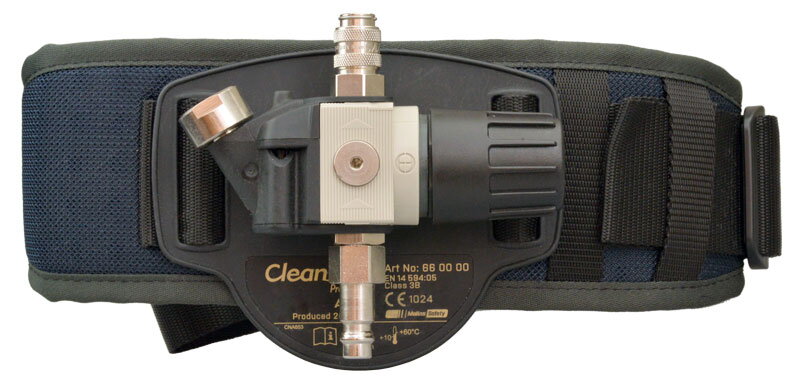 We deliver worldwide.
All products will be delivered by a local courier or DHL Express by air.
Here are shipping fees and delivery times for particular regions:
| | |
| --- | --- |
| EUROPE - local courier | 21,00 Eur incl.VAT (3-10 days) |
| EUROPE - DHL EXPRESS | 36,00 Eur incl. VAT (2-4 days) |
| OTHER WORLD - DHL EXPRESS | 48,00 Eur incl.VAT (2-5 days) |