Brochure Omnira EN 2022 download
Declaration of Conformity – Omnira air – 703100-1-R0
User Manual – Omnira – CNA-120-R00
ONE SOLUTION FOR MANY NEEDS
Autodarkening welding helmet with an advanced built-in air distribution system and flip-up welding shield. Provides
protection of the user´s eye and face from harmful radiation including visible light, ultra-violet(UV), infra-red (IR)
radiation, hot sparks and spatters resulting from arc welding and cutting. At the same time it provides protection against high speed particles.
It is adapted for use with powered air purifying respirators CleanAIR® or with continuous flow compressed air breathing apparatuses CleanAIR®.
Lightweight and durable
Lightweight and durable shell, meets the requirements of EN 175 B and thus ensuring protection against high speed particles.
Adjustable air flow
For more individual comfort you can regulate the airflow in two zones
ZONE 1 – control knob accessible from outside the helmet controls the direction of the air coming from the lower part of the airduct.
ZONE 2 – the two other outputs are located in the upper part of the helmet. The intensity of the airstream can be regulated by the two sliders inside the helmet.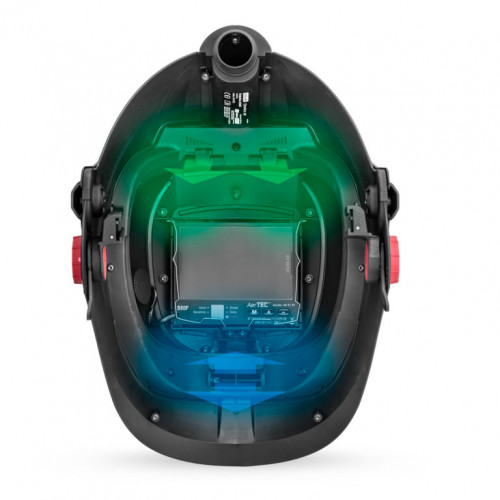 ADF S60F
TRUE COLOUR TECHNOLOGY True colour display for increased colour perception and excellent clarity of vision at all time.
SEE MORE Large viewing area 98 x 62 mm
TEN DARK SHADES available for various welding jobs
FOUR SENSORS for stable arc detection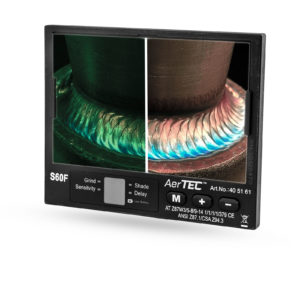 Technical data:
Weight   1017 g

Material Welding shield – PA, ADF – PA, PC, Glass, Protection plate – PC, Headgear – PP, PA

ADF dimension 110 x 90 x 7 mm

Shade level DIN 5–14

Open state shade DIN 3

Viewing area 98 x 62 mm
Hose connection QuickLOCK™

Certification / NPF – respiratrory protection powered air purifying respirators – EN 12941, TH3 / NPF 500 airline sytems (supplied air) – EN 14594 (3B) / NPF 200

Certification – eye and face protection protective visor TR1 – EN166 1 FT B K N, 

frame – EN166 3 4 5 FT B 5/2-5
Superb optics for a better view
ADF with the highest image quality standard in all four classification.
MAGNIFYING LENS can be easily attached to the ADF.
Meeting the highest requirements according to EN 379 for eye protection of welders.
Optical Quality: CLASS 1
Light Scattering: CLASS 1
Homogeneity: CLASS 1
Angular dependence: CLASS 1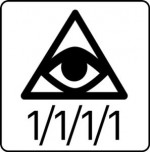 VariGEAR
FITS ALL HEAD SHAPES Newly designed head suspension allows multiple individual settings.
COMFOTABLE HEADGEAR The crown part of the headgear is vertically adjustable to fit all head shapes and sizes.
QUICK REPLACEMENT Easy replacement of the headgear just by sliding it out of the holder.
PRECISE FIT The smooth ratchet mechanism allows precise adjustment of the head circumference and a secure fit.
CUSTOMIZABLE Easy adjustment of the distance between the face of the welder and ADF. Keep the helmet as close as possible to your eyes for a wider view and minimum neck strain.
HOSE HOLDER Easily removable hose holder can be placed either left or right.
Extend your protection
Omnira COMBI air comes in a basic package with a protective, flame retardant, head and neck cover that ensures perfect comfort and user protection.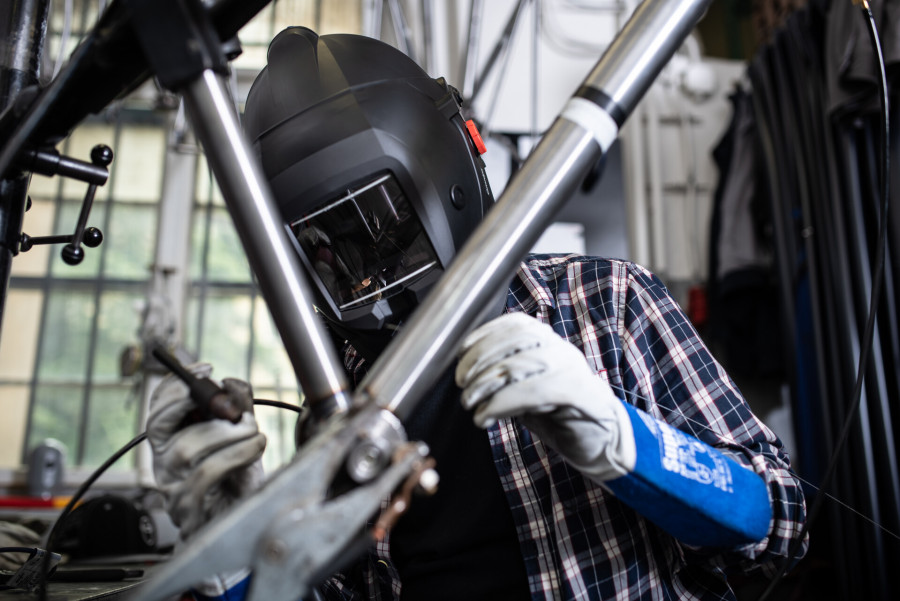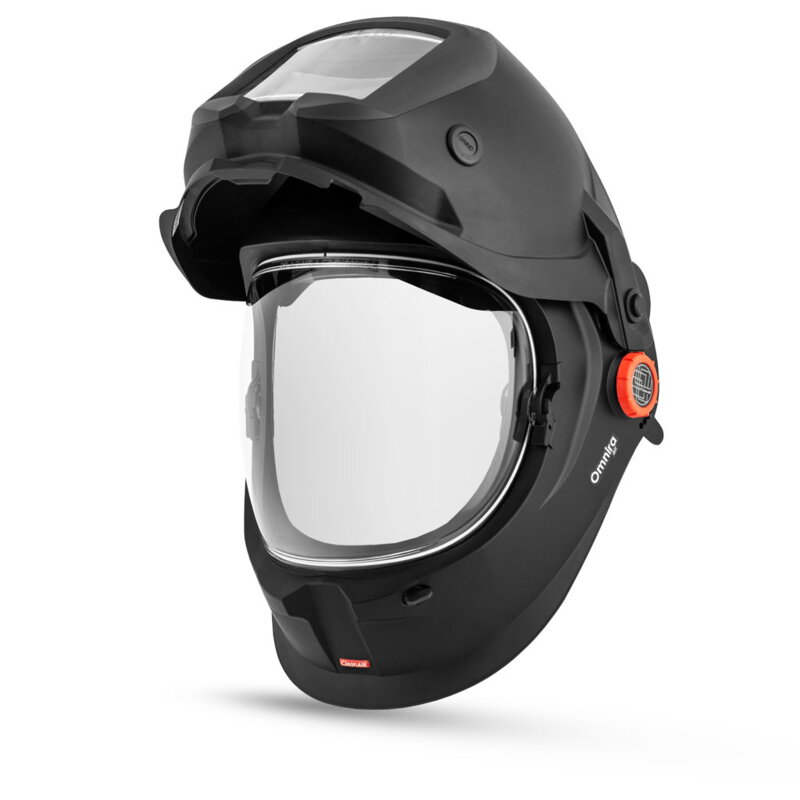 CleanAIR Omnira COMBI air
We deliver worldwide.
All products will be delivered by a local courier or DHL Express by air.
Here are shipping fees and delivery times for particular regions:
| | |
| --- | --- |
| EUROPE - local courier | 21,00 Eur incl.VAT (3-10 days) |
| EUROPE - DHL EXPRESS | 36,00 Eur incl. VAT (2-4 days) |
| OTHER WORLD - DHL EXPRESS | 48,00 Eur incl.VAT (2-5 days) |